Do Your Clients Remember Your Name?

The myBluebook Sponsorship Program provides an affordable, effective way to close sales and market to your customers year-round for as low as $1 a property
myBluebook Homeowner Tools
Home Improvement Calculator
Price before you buy! Estimate a fair cost for your home improvement project.
Home Inventory
Securely store home appliance and item information in case of a loss or for reference
Home Reports
View reports to learn how much it costs to rebuild your home and more
Service Providers
Have your service provider information on hand wherever you are
myBluebook Sponsor Program Overview The myBluebook sponsor program is simple, helps close the sale and boosts your referral marketing without breaking the bank.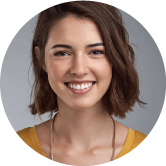 1. Set up your contact/marketing information and choose how it displays
Your marketing information will be displayed to your customer every time they use myBluebook, including approximately 12-16 alert and article emails per year. You get a sales aid and year-round, "set it and forget it" referral marketing exposure.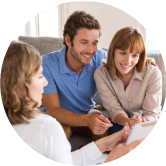 2. Set up a property and use the homeowner tools to help your customer
Enter the property address to get started. Now you have the option to pre-fill any information for that property and use the myBluebook tools to help you close the sale.

Buying or selling the property? Walk it with your customer and estimate repair or remodel project costs on the spot. Just want to give it as a thank you? You can do that too, pre-filling property information is optional. It's the Ultimate Digital Welcome Kit.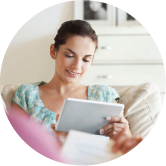 3. Transfer the myBluebook property to your client and stay in front of them
At any time, transfer the myBluebook property to your customer. This includes anything you pre-filled and any estimates you have created. Simply give the sign up link for that property to your customer. Once they sign up, they can use it free courtesy of you, and everytime they do, your contact information is displayed.
Not only can you use the myBluebook tools to help close the sale, you boost your referral marketing by staying in front of your customers year-round
How it keeps working for you year-round. Just "set it and forget it". After transferring a property to your customer, myBluebook engages them throughout the year allowing your marketing / contact information to be displayed prominently across multiple touch points.
The Homeowner Dashboard

Mission control for their home. Every time they visit the site, your contact / marketing information is displayed in the top right corner.

Alert Emails (approximately 2-8 emails per year)

As the homeowner interacts with myBluebook, various alert emails are triggered reminding them of services and actions for them to take. These emails also contain your contact / marketing information as a reminder that you sponsored them.

Article Emails (approximately 12 emails per year)

Throughout the year, the Bluebook system also sends out newsletter emails containing articles about home improvement projects and other helpful information about their home. These emails also contain your contact / marketing information as a reminder that you sponsored them.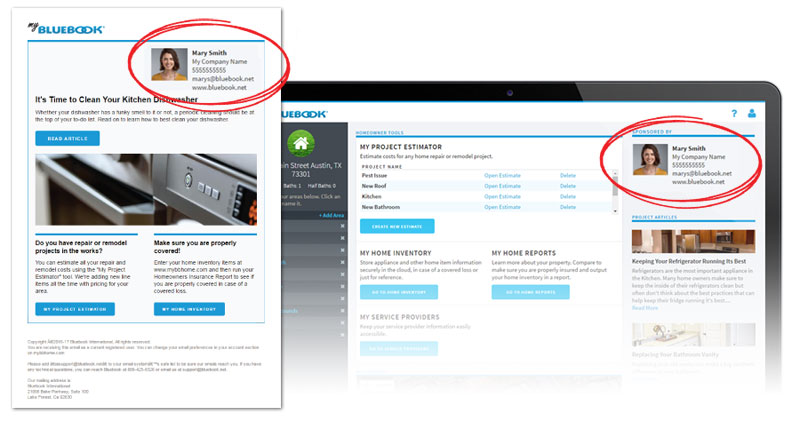 Increase prospective client engagement There are multiple ways to use myBluebook as a value-add to increase prospective customer response.
Use it in your existing marketing to increase engagement

Add a call to action like "Contact me for a free myBluebook property subscription" to your current marketing mailers or emails to encourage client engagement.

Add value to your existing listings

Add the "myBluebook included" marketing button (found on your dashboard) to your listings or service offerings and add value for increased response.
Whether you use it as a prospective or active sales tool, the myBluebook Sponsor Program adds immediate value helping you utilize technology to differentiate yourself from your competition.
The Ultimate Digital Welcome Kit Whether your customer is buying or selling, utilizing myBluebook as a digital welcome kit adds value not found anywhere else.
Pre-fill important appliance and property information

Selling a home? Use the my Home Inventory tool to add all the appliances included in the property for your clients. Include photos and any warranty information they may need. This way you can output a report of what comes with the home to show to prospective buyers. When sold, skip the flowers and transfer that property to your client. Instead of a binder full of papers, they have all their information digitally in one easy to retrieve place.

Walk the property and use the tools with your client

Showing a home to your client or helping them finance a home improvement? Use the my Project Estimator tool to estimate home improvements or renovations on-site to engage and give them a better idea of the total cost of home ownership.

Pre-fill service provider and local business information

Do you have a good painter or handyman you recommend? How about a florist or even a great restaurant to get a killer margarita? Add them to the my Service Provider tool for your client to use. Of course don't forget to add yourself!
Skip the flowers, give your client the Ultimate Welcome Kit and stay in front of them during the whole year!
myBluebook Sponsorship Program details The myBluebook Sponsorship Program requires an annual subscription cost of $25 to use the service. Included in your subscription:
25 property credits

For signing up with the program you receive 25 property credits (That's only $1.00 per credit!) for the first year. Each credit allows you to set up a property, pre-fill it with estimates and any other information and then transfer that myBluebook property to your customer.

Sponsorship Dashboard

Your sponsorship dashboard is where you set up and edit your contact or marketing information to display to your customers. You also manage your property credits and see how many homeowners you have sponsored.

Personal myBluebook subscription for your own home included

You can use myBluebook for your own property and use all the same tools for yourself.

Ability to buy more credits if needed

We offer price breaks for buying in bulk. Credits range from $5 down to $1.
That's around $1 per property to help close the sale and keep your contact / marketing information in front of your customer for as long as you are subscribed. At only $25 a year (that's less than a typical person spends on coffee for the week) you are in front of 25 or more property owners every month.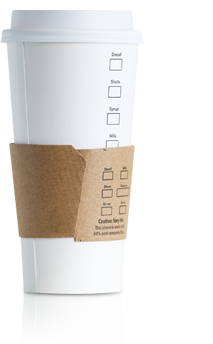 If you have any questions, want to learn more or would like to schedule an online demo,
call us at (949) 470-9534 or email us at support@bluebook.net
Frequently Asked Questions
What's my total cost annually?

It costs $25 a year to use the system. This includes 25 property credits for the first year. To sponsor more than 25 a year you can buy more property credits individually or in bulk.

What about homeowners I already sponsored? Do I have to spend more on them after a year?

Nope! As long as you are subscribed, any homeowner you have gifted a subscription to will continue to see your contact / marketing information at no cost. There is no recurring cost for homeowners you have gifted a subscription. If you bought 125 credits in the first year and captured all those properties - you pay only $25 to keep all 125 active in year two, really leveraging your marketing spend.

What happens if I use my 25 property credits before the year is up and need more?

First off, you are awesome and understand the advantage you get by using the program, good for you. Secondly, you can buy more credits at any time and we offer discounts for bulk purchases.

What happens if I don't use all 25 of my property credits before the year is up?

That's ok too, you're trying. Your credits roll over.

What happens if a homeowner is already sponsored?

If you encounter this you need to be quicker! A homeowner can only have one sponsor as they are already signed up. It's a good idea to get as many homeowners in your area signed up before other Agents connect with them.

What happens when I unsubscribe from the sponsorship program?

Poof! your marketing / contact information disappears from all the homeowners you sponsored. They still get to use myBluebook, just don't get to see your smiling face every time they do.

What if I need to change my contact/marketing information?

You can change you contact/marketing information at any time. It will automatically update on every homeowner you sponsor.